The Premier Choice for Ford Service and Maintenance in El Paso, TX
Regular maintenance and service are simple things you can do to keep your car in good shape throughout the years. Cars that get this service and maintenance last longer than cars that don't, and they also save you money on repairs, expensive replacements, or even buying a new car. We here at Viva Ford are ready to help you keep your Ford in the best shape it can be, and we'll do whatever it takes to exceed your expectations.
Ford Service & Maintenance Options at Viva Ford
We can provide your Ford with every service you could need. Our certified technicians work hard to keep your car on the road, and we aim to solve problems before they arise. With regular maintenance, your car can be with you for the longest time possible. Below are just some of the categories of maintenance we provide:
Coolant Fluid Exchange
Cabin Air Filter Replacement
Engine Air Filter Replacement
Differential Service
Fuel System Cleaning Service
Fuel Filter Replacement
Our Certified Experts Take Care of Your Ford
A certified technician is one that's been through training, education, and hands-on experience that allows them to gather the skills they need to take work on your car. They even have to pass a national certification exam to prove that they've met the arduous standards of certification. With this quality guarantee and the years of experience they have, there's no way your service can be anything but great. You can trust our experts to treat your Ford right!
We Trust Genuine Ford Motorcraft OEM Parts
For part replacement, you can choose either OEM parts or third-party parts. Third-party parts are made with profit in mind, so it doesn't matter the quality or the longevity of the part, just as long as they make it as cheaply as possible. Ford parts are made to fit in Ford cars and are rigorously tested for quality and performance. We provide OEM parts because we know just how important it is to trust in your car's workings, and we love to give our customers peace of mind regarding their service.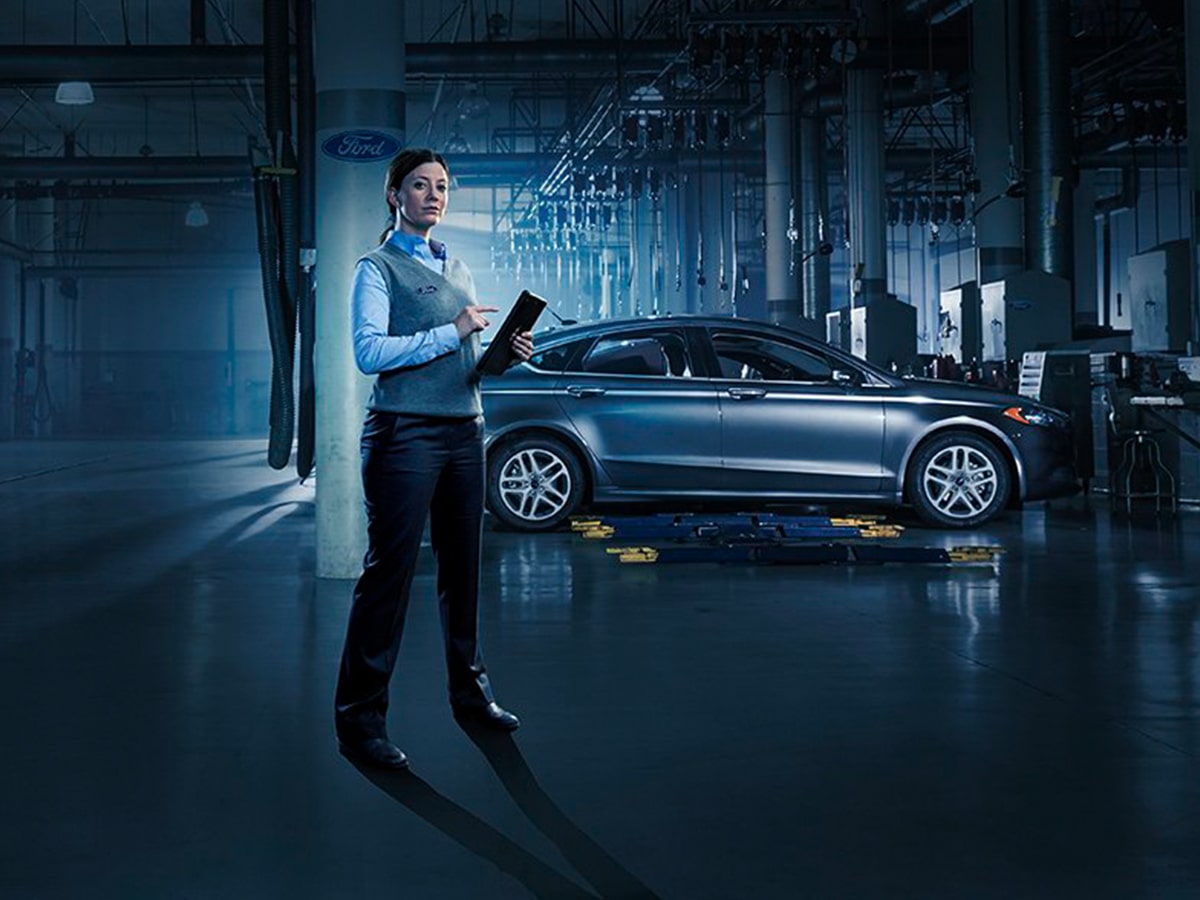 El Paso, TX, Area Motorists Come to Viva Ford
We'd love to show you why so many of our customers return here again and again. We have customers from all over, including Sunland Park and Santa Teresa, NM, as well as Anthony and Canutillo TX, and even beyond! With our online service scheduler, you can pick a time that works best for your schedule, and we'll make sure to be ready for you when you show up. Set up your appointment online today!
Schedule
Viva Ford Service Department Amenities
Comfortable Waiting Area
State-of-the-Art Facility
---