Everyone yearns for an escape every now and then. For some, the easiest way to do this is to hop on their car and just drive around. If you desire the optimum car environment to make your escape truly genuine, then take a good, close look at the vehicle named for such getaways—the 2017 Ford Escape. You might just find the car serves as much a respite as your ultimate destination.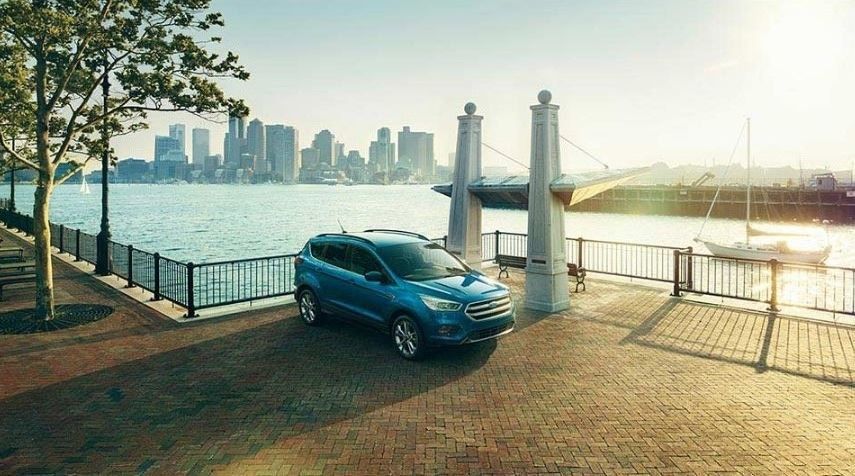 Here are some fetching details that you may find useful about the new Escape before talking to a Ford dealer serving Fort Bliss.
Engine Options
For this iteration of the 2017 Ford Fusion, you will be offered three engine options, starting off with the 2.5-liter, which features an independent, variable, cam design (iVCT). With the 1.5-liter, EcoBoost iVCT, you can enjoy a smooth acceleration on the SE and Titanium trim levels, thanks to the 179 horsepower it musters.
As for the 2.0-liter EcoBoost, with twin-scroll turbocharger, you are treated to increased horsepower—245 to be precise—with up to 275 pound-feet of torque. This should be a great choice for those who like to feel a lot more driving power.
Smart Driving
There are plenty of technology upgrades to look forward to in the 2017 Ford Escape, such as the unintentional lane drift warning system, alerting you to stay in your lane through a steering-wheel vibration system.
Meanwhile, a blind-spot monitoring device helps you avoid potentially dangerous corners that may not be visible in your line of vision. Meanwhile, enhanced active park assist helps you squeeze into those tight parking spots without incurring any unnecessary scratches on your car or adjacent cars.
Other new features include a new adaptive cruise control, collision warning, and brake support, all meant to promote a safer and more cognizant driving experience.
Smart Car Got Even Smarter
Meanwhile, frontward in the cabin, you will be ably assisted by Sync 3, in lieu of the MyFord Touch. This upgrade stands out among all of them in the newer Ford releases, if only for the fact that it allows your hands and eyes to better do what it takes to remain attentive and safe on the road. Multitasking distractions are severely nullified via this handy driving assistant.
You can also enjoy Android Auto and Apple CarPlay inside, along with Sirius XM, providing access to satellite radio, navigation data, and overviews of routes or traffic via Travel Link.
The 2017 Ford Escape comes in three builds, namely the S model, the SE, and the Titanium; the right Ford Escape awaits you at a Fort Bliss area dealer.
Sources
2017 Ford Escape: Review. CNET.
Refreshed 2017 Ford Escape First Drive: Review. CarAndDriver.