Whatever your reasons for needing a large, spacious vehicle—whether it be your large family or your heavy hauling enterprise—you should know that a ready companion awaits your beck and call in the form of the 2017 Ford Explorer.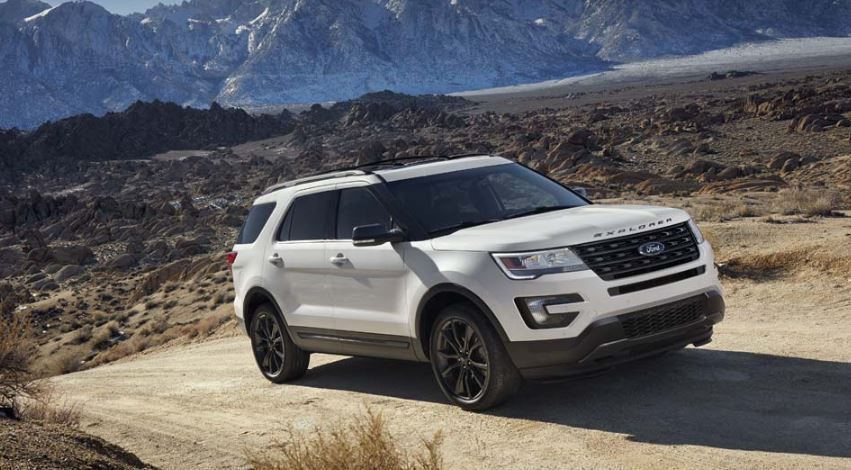 This titan of the road and ruler of roominess is easily sourced from your nearest Ford dealership in El Paso, TX, but in case you would like to first brush up on what to expect from it, following is a quick rundown of its most significant features and upgrades.
More Wagon than SUV
The 2017 Ford Explorer may look like an SUV, and it may even feel like one. However, you are more likely to truly appreciate its essence if you view it more as a wagon with front-wheel drive capabilities (all-wheel drive is an option).
It comes in five trim levels, namely the Base, XLT, Limited, XLT Sport, and Platinum, while there are three drivetrain options from which to choose. Regardless of your preference, however, they all come with a six-speed, automatic, transmission system.
The first drive-train option is the 3.5-liter V-6 that can pull to the tune of 290 horsepower and 255 pound-feet of torque—available in the base, XLT, and Limited trim levels. The second option stands available on the Sport and Platinum trims: a 3.5-liter V-6 with an impressive 365 horsepower and 350 pound-feet of torque.
There is yet a third option: the 2.3-liter, four-cylinder engine packing a surprising punch at 270 horsepower and 300 pound-feet of torque. This drivetrain is an available upgrade for the base, XLT, and Limited trims.
Comfy Interior
If you are intending to share the ride with your family, then you best make sure your ride will be comfortable for everyone, especially on those cross-country trips. Fortunately, the 2017 Ford Explorer easily meets such a demand, thanks to its classy, upgraded interior.
Seating proves versatile and adjustable, with a 60/40, split-folding seat option in the second row seats and a third row presenting a straight 50/50 split-fold in the seats. However, Ford is most concerned about ensuring the utmost comfort where it counts the most, the driver's seat. After all, this is the rider doing most of the work, right? This is why Ford Explorer designers thoughtfully included a six-way power seat for the skipper.
You will also find technological features to make you a better driver, such as the 4.2-inch display screen, a rearview camera, Bluetooth connectivity, and entertainment functions that include an auxiliary audio input and CD player.
Many more details about the 2017 Ford Explorer await your queries at an always ready-to-serve Ford dealership near El Paso. Bring the family with you to give it a test drive.
Sources:
2017 Ford Explorer Review, The Car Connection.
2017 Ford Explorer, FordCarsInfo.