Home Of Viva Auto Direct
The Viva Auto Group values your times and your business so we mean it when we say just PICK, CLICK & DRIVE to spend as little as an hour in our showroom.
1
Pick.
Search for your next new or pre-owned vehicle from any of our nine dealerships.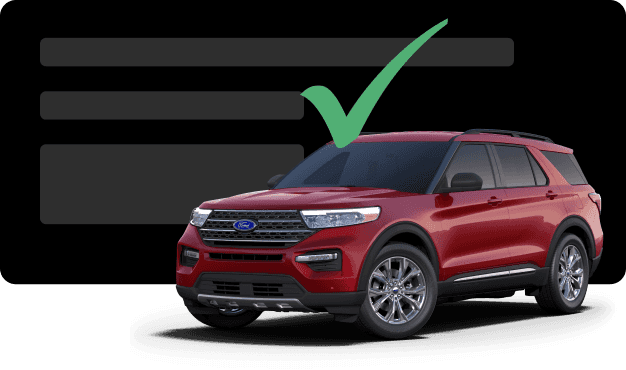 2
Click.
Click the "Next Step" button and customize your purchase.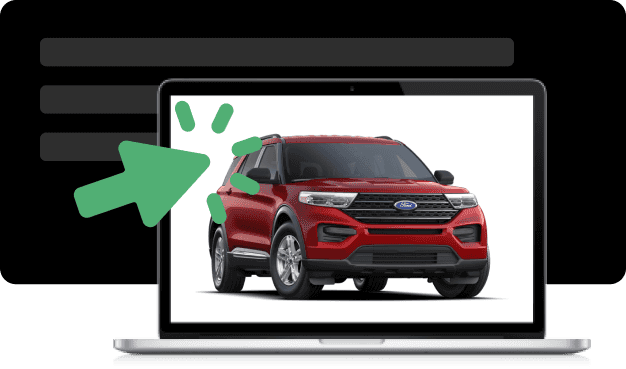 3
Drive!
Drive away in your dream car, truck, or SUV from our extensive library.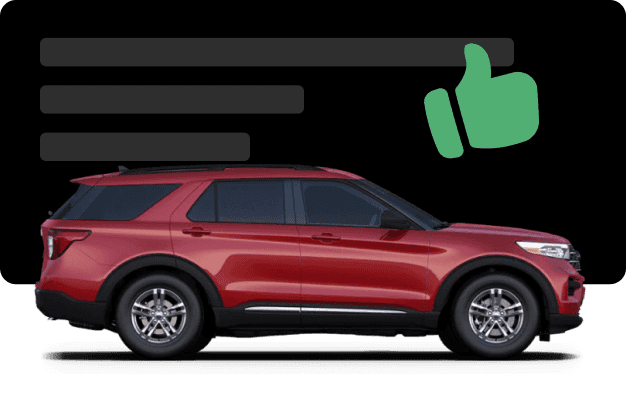 Customize Your Next Ford
Custom order your next Ford vehicle and choose the avilable features that fit your life. Contact Viva Ford to start the process today!
Take Advantage of This Month's Current Offers

Certified Beyond Ordinary Expectations
Every Ford Certified Pre-Owned vehicle comes with the value of a comprehensive limited warranty and powertrain limited warranty coverage.
We're Here For You
Viva Ford always puts customers first!
Don't take our word for it: Read our reviews and see what everyone is saying.
I was recently at Viva Ford very good experience with our sales persons Andres Sotelo and Brandon Rodríguez tried the best and did great on helping us out from the beginning to the end to finance Iam sure we will return to Viva Ford
Excellent experience! Was treated well and it was a no hassle great experience. They had what I was looking for and were very kind to me. Thank you
Service writer & Manager top Quality, my neighbor as owner and dealer, Top notch person!! Thank You Jimmy. Dannie L. (Dan) Carter 915-478-2386
Great experience literally a few hours of and i was in and out in my brand new car, awesome staff was always being checked on was always being offered food and beverages made me feel at home, would highly recommend, they make sure you leave with the car you want and what your looking for.
I recently had service completed and the experience was top notch. Oscar, the advisor assigned to my case was knowledgeable, courteous, forthcoming with details and explanations, and throughout the process was professional
Best customer service ever hands down, the sales person that helped me out did everything the way i wanted, i am 100% satisfied with my purchase his name was Juan Carlos Ramirez
Excellent service, since arrival Robert Aldaz made sure that I felt right at home explaining what the diagnostic was and approximate cost of repair. Robert made sure the repair process went smoothly and had my car ready right on time.
Carlos was great! He answered all my questions and really helped me all the way would go back just because of him! Thank you Carlos
Hi I'm taking some of my time to recognize you the excellent customer service you gave me when I was looking for a new car. Thanks.
I had a really good experience with this company, I am so glad that Carlos Luna recommended me this company. I will love to continue doing business with the company.
Excelente servicio de carlos luna me resolvio cualquier duda y super feliz con mi camioneta, excelente pago y excelente persona el y las personas que me ayudaron
A hardwork person! He is super kind and nice with everyone! If you need something, he is always available to help, and bring you a personal attention
Juan Ramirez helped me so much, he explained everything with detail, and went out of his way for us. He was excellent and very patient.
One of the best places to get a car they take good care of you and help you out with everything good or bad credit
Carlos Luna got me a great deal and excellent service He's know his job and gave me what I wanted 100% recommended for everyone thanks.
Juan Carlos es un excelente vendedor lo recomiendo buen día regresare a viva definitavementw muy contento con su trbajo nos ayudo en todo momento
Exelente servicio que nos vindro el señor Juan Carlos Ramírez una persona atenta alas necidades del cliente exelente trato que nos vindro el señor
I have bought and sell cars at viva ford, and the service and prices are great. I've been helped to get a really nice car for the lowest monthly payments I can think of and to get rid of my car for a better price than I could get anywhere else!
Very pleased with the service we got. Robert was the one who took care of us and was very attentive and understanding. We will definitely be coming back!
Excellent Customer Service. Employees are courteous, capable and knowledgeable. Great to do business with them. Will recommend to family and friends. Thank you Viva Ford
i was able to make same day appt staff knowledgeable & courteous office lay out sufficient for these times wait time sufficient for the work needing to be done professionally only inefficient process is calling in takes too long to answer
Besides the awesome renovations going on at Viva Ford, my services went on uninterrupted. In and out. Technician provided recommendations and ibewent with them to to end a good driving year with Viva Ford
Ernesto and the rest of the sales team were very professional and knowledgeable about the Expedition that I purchased. They made me happy about the amount they gave me for my trade in. Many Thanks to the Viva Ford staff.
Clean and friendly environment. Talked to Robert and it was a good experience. He was able to help me with getting my car back on the road.
Viva Ford El Paso - great Service Center. Tavo, Robert A, and Joe (manager covering for Tavo) always extremely professional! Great job overall and overall great communication! Honest work!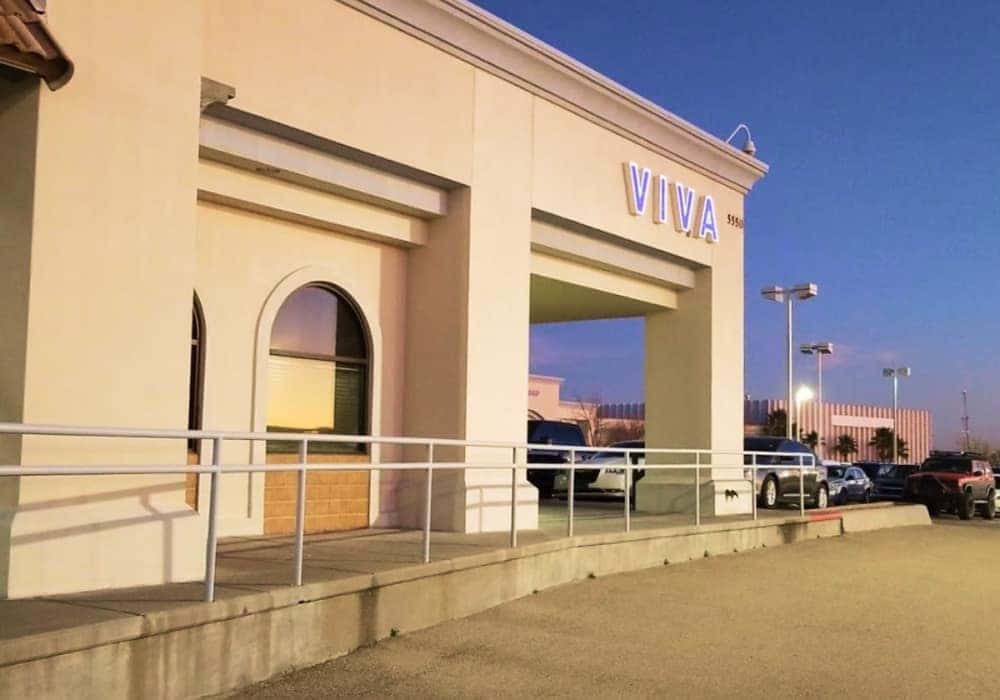 Get Directions To Our Dealership
Welcome to Viva Ford
Have All Your Automotive Needs Met at Viva Ford
Whether you're looking for a Ford F-150, Explorer, Super Duty or Expedition, reliable auto service, or affordable financing near El Paso, you will discover everything that you need at Viva Ford. We are proud to serve Las Cruces, Socorro, Horizon City and Sunland Park by not only carrying popular Ford models but by exceeding your expectations and forging connections with our customers. Explore what our dealership has to offer and discover how easy it can be to have your driving needs met.
Car shopping made easy
Ready to Buy or Lease a Ford? Learn How We Can Help You
With help from the team here at Viva Ford, you can bring home the right new or used Ford model that not only works for your lifestyle but also your budget. We have the experience helping our Las Cruces, Socorro, Horizon City, Sunland Park customers find the perfect vehicle at the price that makes the most sense for you. Not all financing options work for every driver, so let us find the right that's right for you.
Service, Parts and Much More in El Paso
Long after you've found your dream car, and scored the perfect payment plan, we here at Viva Ford want our relationship with you to continue and build. We staff our in-house service and parts centers with Ford experts who can help you maintain your vehicle for the long haul, and help you customize it with authentic manufacturer accessories and parts. Keep your Ford F-150, Explorer, Fusion, Superduty or Expedition running, and looking, great for a long time, and get started by visiting our El Paso Ford dealership soon to shop, and care for, your next vehicle.
We keep you going
Viva Ford is also by your side whenever you need any car service and repair work done in El Paso. What's more, our auto parts team would be happy to get you whatever you need to keep your Ford vehicle on the road for many miles to come. We also offer service & parts coupons to help you save even more.
Contact Us