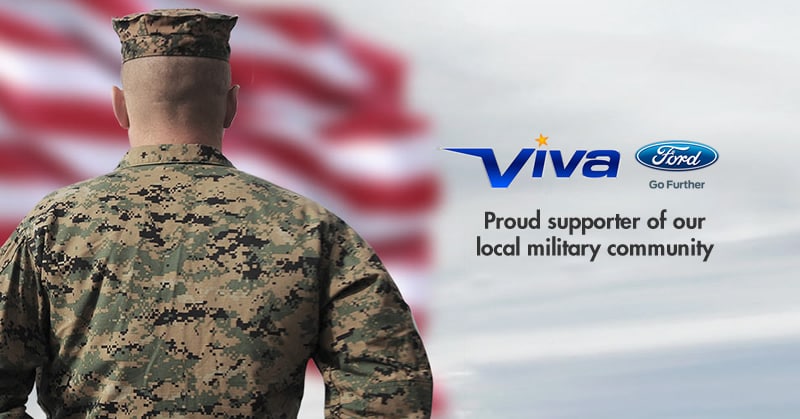 You've dedicated time out of your life in the service of your country. Let us show you gratitude the best way we know how: with a military discount! Our Ford dealer near Las Cruces is ready to offer cash back on a new vehicle of your choice.
Ford Motor Company has a reputation as an American innovator. These vehicles handle beautifully and have a number of state-of-the-art features that put them ahead of the curve. Such fine craftsmanship and forward-thinking is exactly what our men and women in the military deserve on the road. Whether you're looking for a lushly-appointed sedan or a best-selling pickup truck to do the hard work for you, a new Ford will be the perfect fit for our military members in El Paso.
Military Discounts Available Near Las Cruces
The great thing about the cash back we offer to our service members is that you can add it on top of another deal. Our prices are already very competitive, but when you apply the cash back in addition to one of our Ford rebates, you can save even more! To be eligible, you must be active military or military reserve, or retired (honorably discharged). Honorably discharged veterans within a year of your discharge date, and 100% disabled veterans are eligible as well.
If you've been in the Army, Navy, Air Force, Marines, Coast Guard, or National Guard, we want to hear from you. Contact Viva Ford today and we'll get you on the road with a purchased or leased vehicle that will serve all your needs.